Ok with the help of Peter
( see the archives:
archives/viewtopic8dca.html?f=3&t=420
)
I purchased the two items I needed and am absolutely blown
away by the picture on my older 52" Rear Projection TV!
I have an older Genesis 1 model and use headphones so I only needed
the transcoder and the scart cable.
I think I spent about $80 total - but the picture is fantastic!
Being colorblind makes it even harder for me so this improvement
in clarity is greatly welcomed!
I wish I had know about this years ago! (thanks Peter!!)
I'll try and post some before and after pics this week -
-M
OK- took some pics -
keep in mind that, for some reason, I always get horizontal "lines"
when taking digital camera shots of my tv. They are not present except on the camera!
Also, I didn't alter the pics at all for sharpness - just equally darkened each one
a bit to show up better.
regular RCA (below):
Component/scart (below)
regular RCA (below)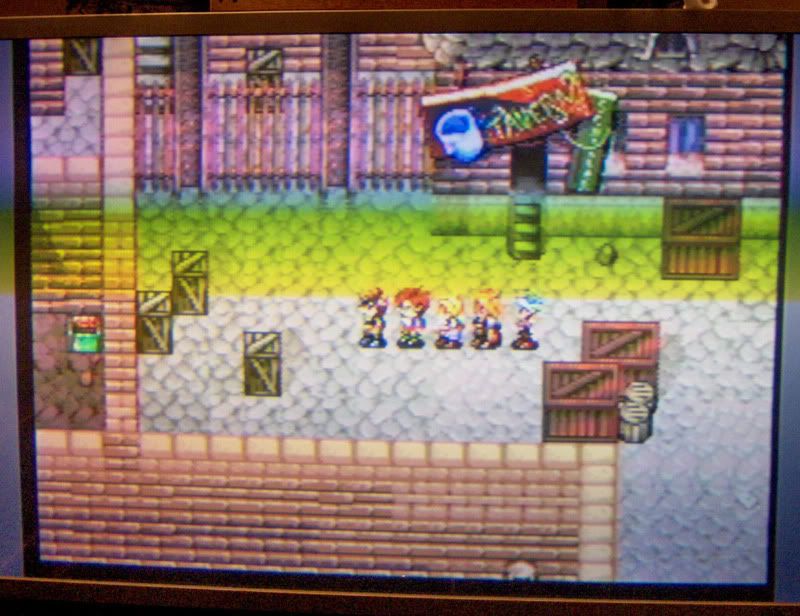 component/scart (below)